Peer Mentoring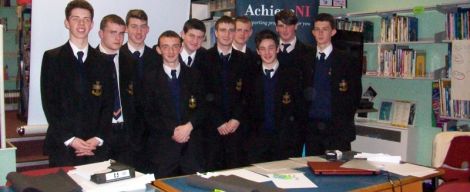 Research shows that the first person a young teenager contacts at times of distress is not the teacher or the counsellor but their peers. Based on these findings Edmund Rice College has introduced an interactive training programme for sixth form students. It is delivered by a minimum of two trainers/counsellors. The students are awarded certificates at the end of the programme.
The current year 14 pupils trained for the academic year 2012/2013 are;
Daniel O'Rawe
Brian Thompson
Terence McNamara
Thomas McCafferty
Colm Mulvenna
Michael O'Hanlon
Ryan Lavery
All trained mentors meet with Mrs O'Connor the school coordinator every Tuesday to discuss ongoing activities as well as thoughts for future work.
The main aim of the programme is for the mentors to interact with identified students in order to help them manage in everyday school situations.
The mentors themselves gain major benefits from this experience. As well as the personal rewards from helping others, it also equips them in discovering leadership and personal qualities which will help them in future life.