Home Economics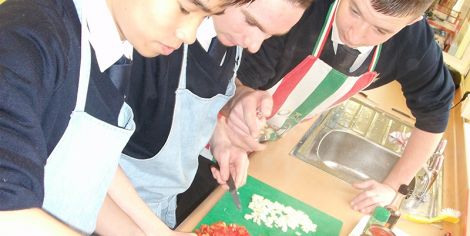 Home Economics is a key subject on the school curriculum. It is a life skill and our aim is to equip our pupils with skills and knowledge, which will promote and encourage good health throughout life.
At key stage 3 pupils study three main subject areas:
Healthy Eating
Home and Family Life
Independent Living
Pupils get one hour of Home Economics per week which means pupils cook every two weeks.
Home Economics is a subject choice for GCSE and pupils study the CCEA syllabus. At this stage pupils explore two subject areas:
Diet and Health
Consumer Awareness
Pupils will complete controlled assessment worth 60% and a written exam worth 40%.
At Post 16 pupils are given an option to complete a BTEC Level 2 Extended Certificate in Hospitality. This subject has proven to be a popular choice with pupils and is thoroughly rewarding. Students that follow this course study all areas of the hospitality environment from the planning of a menu to the planning and running of a luncheon for teachers.