Religious Studies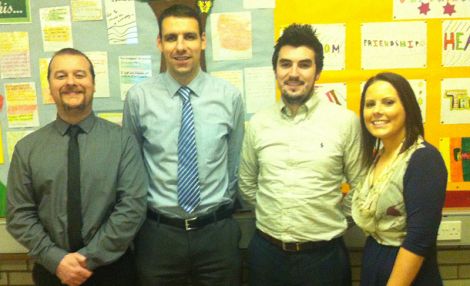 As a Christian Brothers school Religious Education plays a central role within the life of the College. Right from Year 8 the pupils are embraced in the ethos of Blessed Edmund Rice and are actively encouraged to take a full part in the spiritual life of the College.
We are very fortunate to have all our Religious Education lessons provided by specialist teachers. Mr Wylie, Mr Berne, Mr Campbell and Mrs O'Connor.
The College follows the Fully Alive programme for key stage 3 students. This is an enjoyable and interactive programme which builds on the pupils' personal experiences to enrich their understanding of the Christian faith. In addition other major world religions are examined including Islam and Judaism.
At GCSE level the department follows the AQA syllabus studying the two key elements of St Mark's Gospel and Roman Catholic Ethics.
We are also proud to have an active post sixteen uptake for our A Level option. The pupils study the formation of the Early Church, Celtic Christianity and Christian Ethics.
School Life and Ethos
As a pupil of Edmund Rice College your son will have the opportunity to become involved in the varied community based initiatives which contribute to the spiritual ethos of the school.
Locally, through the St. Vincent De Paul Society, we enjoy close links with Ashwood residential home. A number of students give of their own free time every Monday afternoon to visit with the residents and help organise varied activities for them.
Internationally we are very proud to be involved with the Christian Brothers Zambia Immersion Project. Each year the school organises activities during the season of Lent to raise funds in support of specific aid given by the Brothers working in Livingstone, Southern Zambia. The students are then given the opportunity to actually visit the areas benefiting from our help to live and work within the Zambian communities. This is obviously an incredible experience for all involved and the demand for the places is very high!
Chaplaincy
We are very fortunate to be aided in our work within the department by the sterling efforts of our local chaplains. Both Fr. John and Fr. Brendan are regular visitors to the school and are actively engaged with the pupils in a range of ways, from leading liturgical services to classroom involvement.